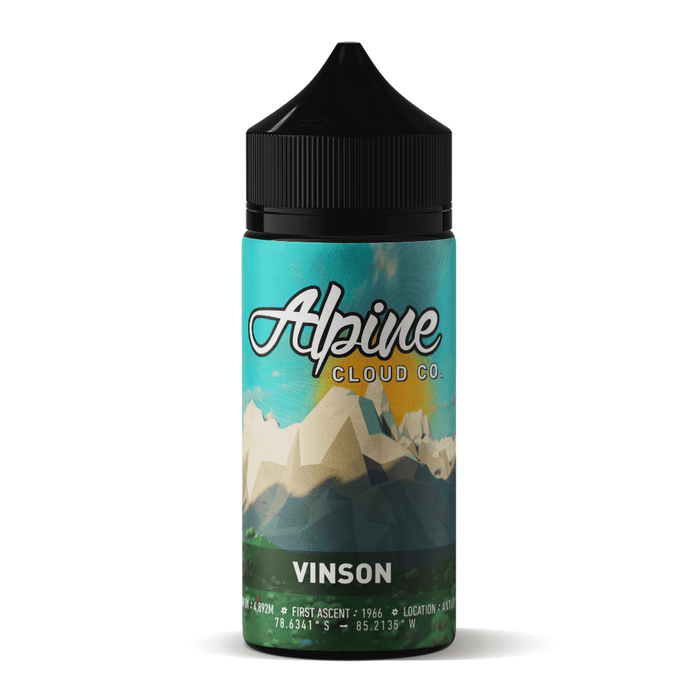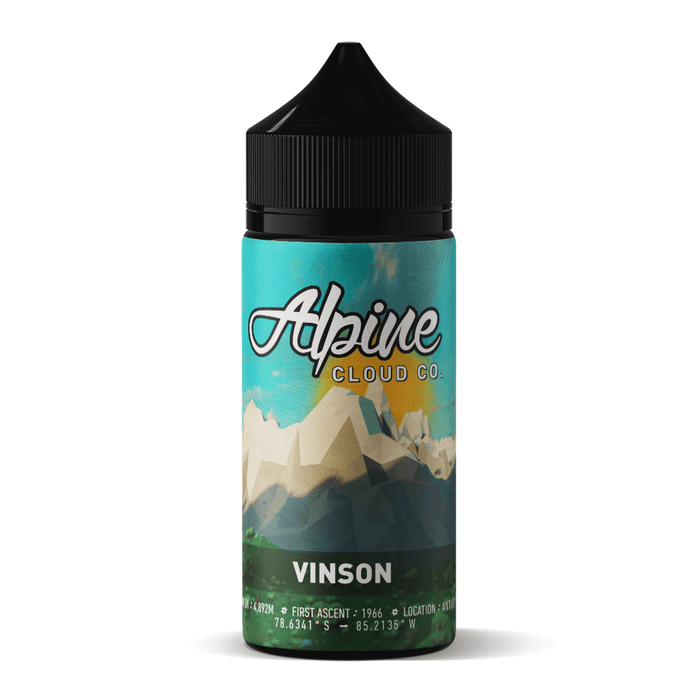 Alpine Cloud Co. - Vinson
Please log in to access wholesale prices.
If you don't have a Vape Traders account, please submit an application and we'll be in contact.
VINSON - Antarctica - 4

897

m - First Ascent: 1966
Fresh dollops of yia-yia's greek yogurt made with the creamiest goats milk from pappou's faithful herd of ruminants, who are hand-fed only the freshest, crispiest organic grass, milked each day by a nubile young milkmaid who drapes her lithe hands with silken gloves before gently tugging on each goat's teats to release the sweet nectar within.
Combined with a generous handful of precious, Fair Trade forest fruits, grown in the rich, loamy soils of Guatemala, hand-picked by laughing children and gently loaded onto the backs of sturdy donkeys who patiently transport them to the local shipping port where they are packed into oak crates and shuffled into the hold of a ramshackle old pontoon captained by a grizzly Guatemalan sailor known to all as Beardy Josia who braves the wild waves of the seven seas to float his precious cargo to Australia's golden shores.
TL:DR: Fresh yoghurt with dollops of forest berries smushed inside.
Specs:
Strength: Doubler or Ready to Vape
VG/PG Ratio:

 

Doubler 50/50
Ready to Vape 70/30

Origin: Australia
Ingredients:

 

PG, VG, natural and artificial flavours. Does not contain nicotine.
Product statement can be found here.