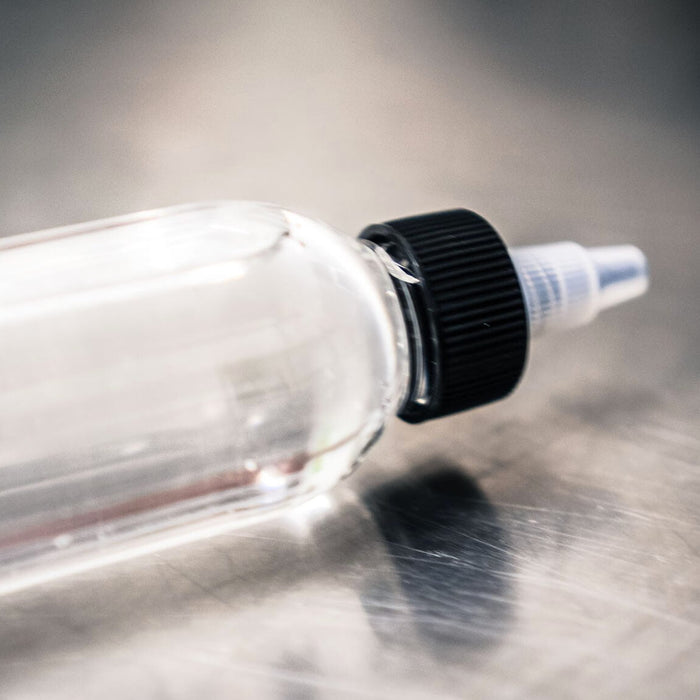 Bulk 100% Propelyene Glycol
Please log in to access wholesale prices.
If you don't have a Vape Traders account, please submit an application and we'll be in contact.
All of the propylene glycol we supply is certified palm-free and made from soy- and rapeseed-derived ingredients. 

You can view an extract of the batch chemical assay (purity testing) by clicking here.
Supplied in PET bottles with VE labels and black twist-top:
Supplied in HDPE Jerry Cans with Base Drop labels and plug
Supplied in CUBE with POLY FLOW tap:
PLEASE NOTE: BULK PG / VG CANNOT BE SHIPPED INTERNATIONALLY