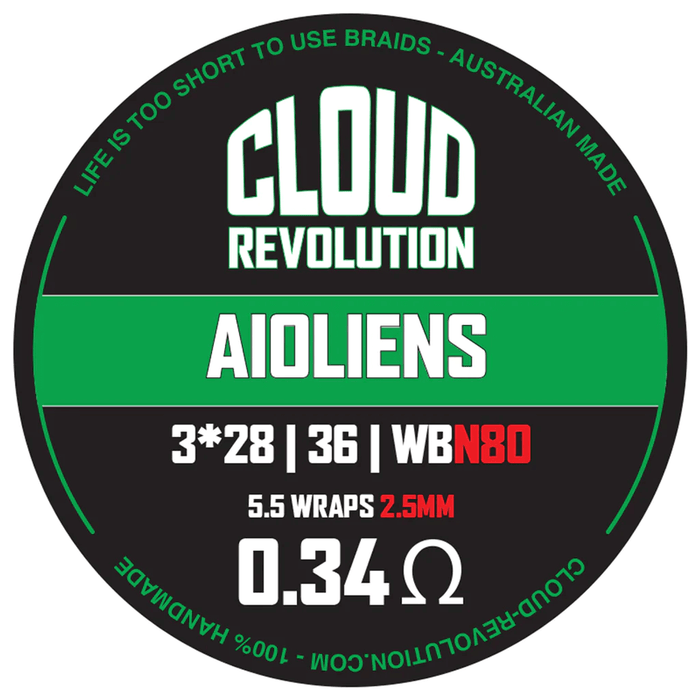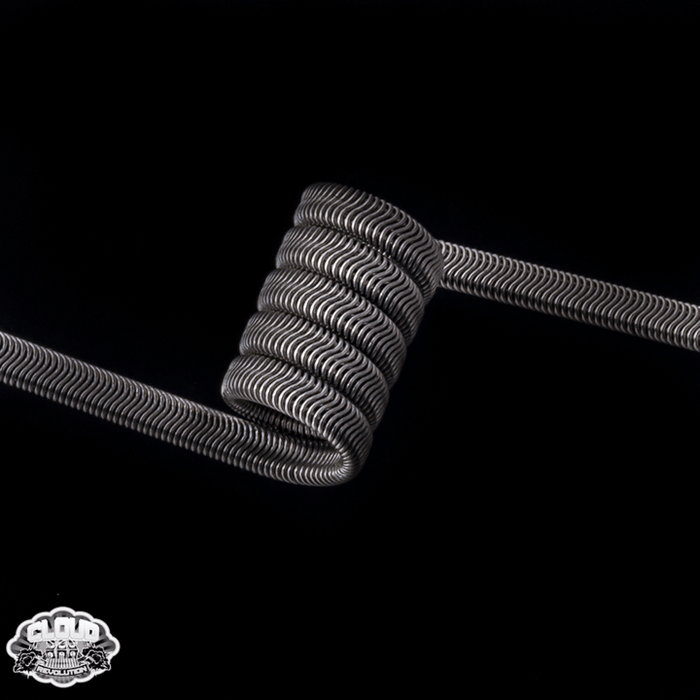 Cloud Revolution - AIOLIENS Handmade Alien Coils
Please log in to access wholesale prices.
If you don't have a Vape Traders account, please submit an application and we'll be in contact.
With the explosion of certain "billet construction" devices recently, Andy from Cloud Rev thought it'd be a great idea to custom build some coils for these tiny, flavourful bridges. As usual, he's nailed it and we're proud to present Aioliens to you! Excellent in any single coil or RBA section application.
Specs:
Core: 3 x 28g Nichrome 80
Fuse: 36g Nichrome 80
5/6 Wraps with 2.5mm Internal Diameter
Resistance: Single Coil: ~0.34 ohm / Dual Coil: ~0.17 ohm
Wattage Range: 25 - 45W
What's in the box:
2 x Handmade AIOliens Alien Coils