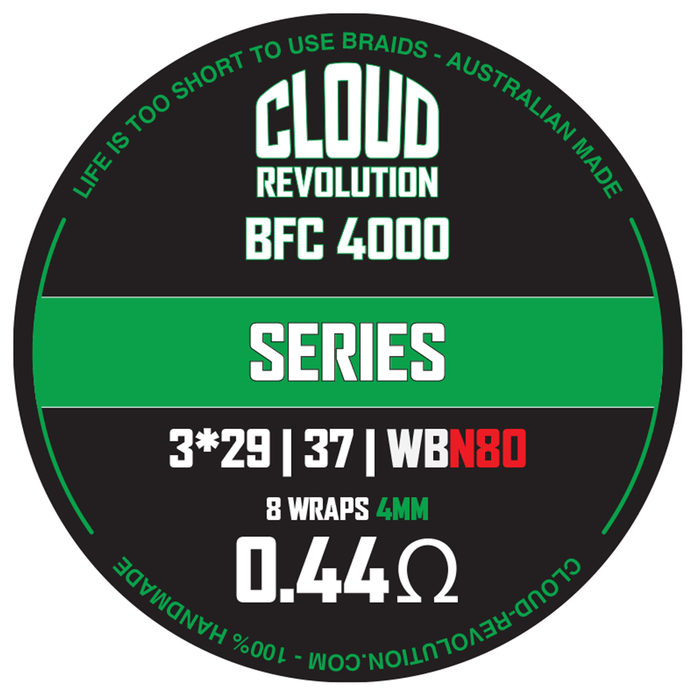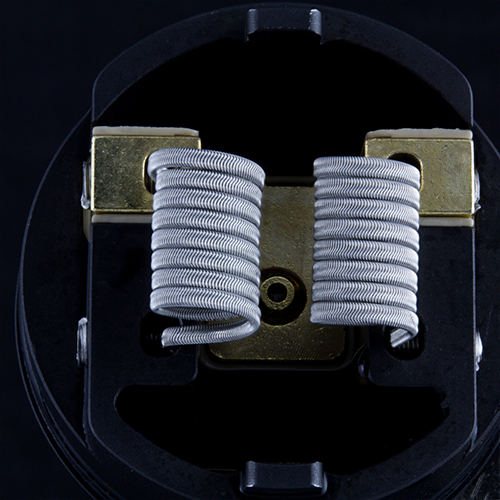 Cloud Revolution - BFC 4000 Handmade Series Coils
Please log in to access wholesale prices.
If you don't have a Vape Traders account, please submit an application and we'll be in contact.
Andy has done it again with the BFC - Big Fuggin/Foggin Coils!
Specs:
Core: 3 x 29g Wire Buddha Ni80
Alien Wrap: 39g Wire Buddha Ni80
8 Wraps with 4mm Inner Diameter
Resistance:

Single Coil 0.88 ohm
Dual Coil 0.44 ohm approx.
What's in the box:
2 x BFC 4000 Handmade Series Coils