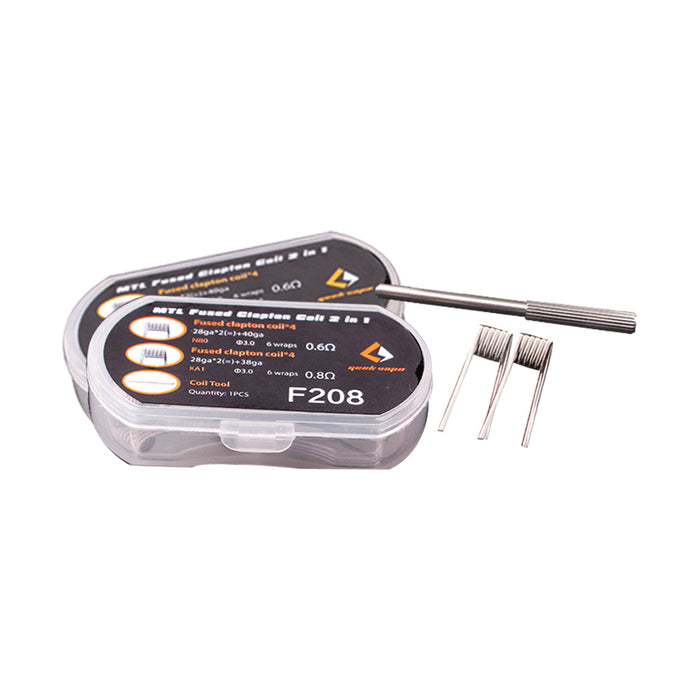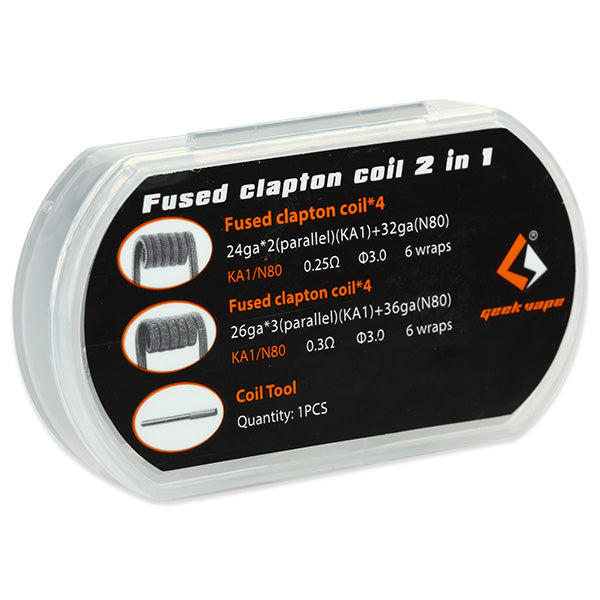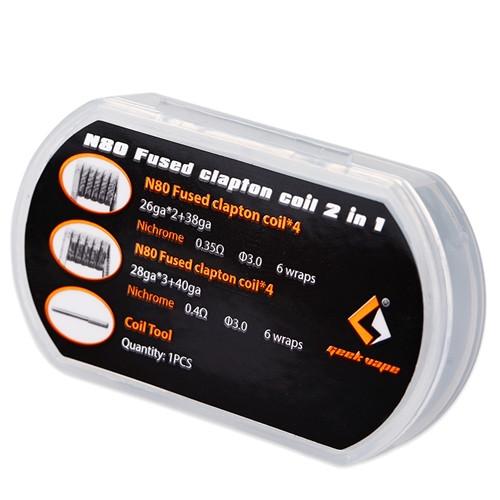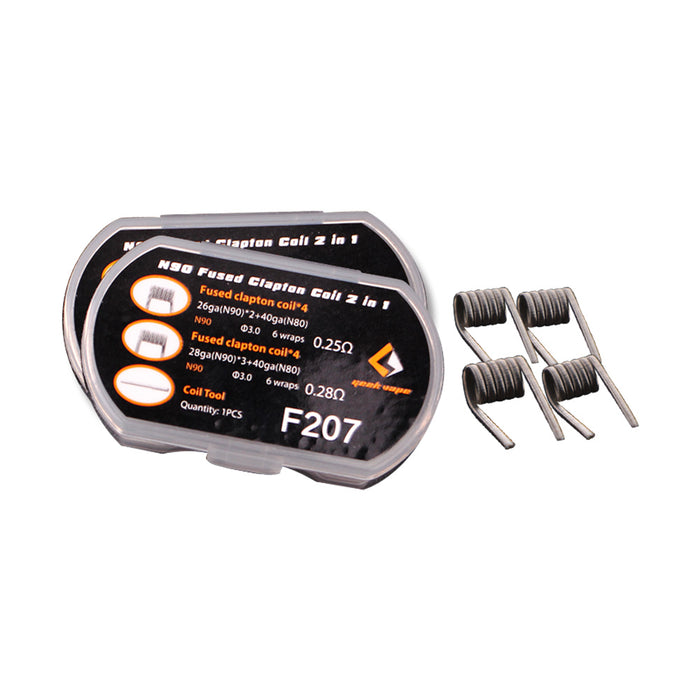 Geekvape 2 In 1 Premade Coil Packs
Please log in to access wholesale prices.
If you don't have a Vape Traders account, please submit an application and we'll be in contact.
Needing some coils with OOMPH? Geekvape's range of 2 in 1 packs have got you covered. With two different choices in each, you're getting some variety along with an excellent and easy rebuildable experience!
Specs and what's in the box:

Fused Claptons:

4 x Fused Clapton Coils:

Core: 24ga x 2 (Ka) + 32ga (N80) wrap, ~6wraps, 3mm inner diameter, 0.25ohm per coil

4 x Fused Clapton Coils:

Core: 26ga x 3 +36ga (N80) wrap, ~6wraps,

3mm inner diameter, 

0.3ohm per coil

1 x Coil Tool ~3mm diameter

MTL Fused Claptons:

4 x MTL Fused Clapton Coils:


Core: 28ga x 2 (N80) + 40ga (N80) wrap, ~6wraps, 3mm inner diameter, 0.6ohm per coil

4 x MTL Fused Clapton Coils:

Core: 28ga x 2 (KA1) + 38ga (KA1) wrap, ~6wraps, 3mm inner diameter, 0.8ohm per coil


1 x Coil Tool ~3mm diameter

N80 Fused Claptons:

4 x N80 Fused Clapton Coils:

Core: 26ga x 2 (N80) + 38ga (N80) wrap, ~6 wraps, 3mm inner diameter, 0.35ohm per coil

4 x N80 Fused Clapton Coils:

Core: 28ga x  3 (N80) + 40ga (N80) wrap, ~6 wraps, 3mm inner diameter, 0.4ohm per coil

1 x Coil Tool ~3mm diameter

N90 Fused Claptons:


4 x N90 Fused Clapton Coils:

Core: 26ga x 2 (N90) + 40ga (N80) wrap, ~6 wraps, 3mm inner diameter, 0.25ohm per coil

4 x N90 Fused Clapton Coils:

Core: 28ga x 3 (N90) + 40ga (N80) wrap, ~6 wraps, 3mm inner diameter, 0.28ohm per coil

1 x Coil Tool ~3mm diameter