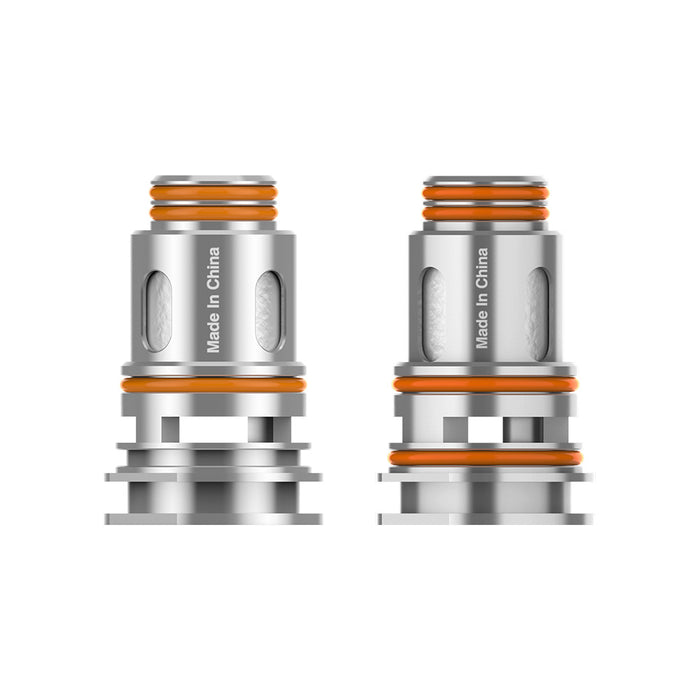 Geekvape P-Coil Replacement Coils
Please log in to access wholesale prices.
If you don't have a Vape Traders account, please submit an application and we'll be in contact.
These coils are compatible with the Geekvape Aegis Boost Pro Pod Mod Kit, Obelisk 60 Pod Mod Kit, Z100C DNA Pod Mod Kit and E100 Pod Mod Kit.
You must be using the Boost Pro Pod to use these, as the Boost Plus and all other Boost pods are not compatible with these coils.
They are NOT compatible with the Obelisk 120 FC Kit, find their Z-Coils here.
Specs:
P-Coil XM 0.15ohm: 70 - 85W
P-Coil Mesh 0.2ohm: 60 - 70W
P-Coil Mesh 0.4ohm: 50 - 60W
P-Coil Mesh 0.5ohm: 40 - 50W
What's in the box:
5 x Geekvape P-Coil Replacement Coils