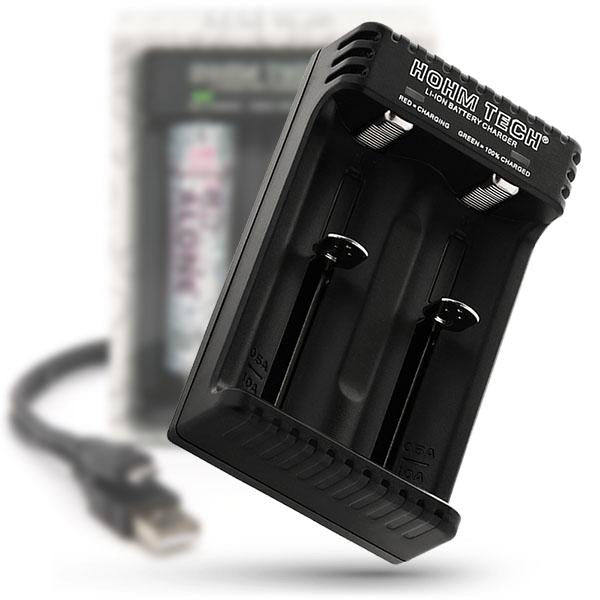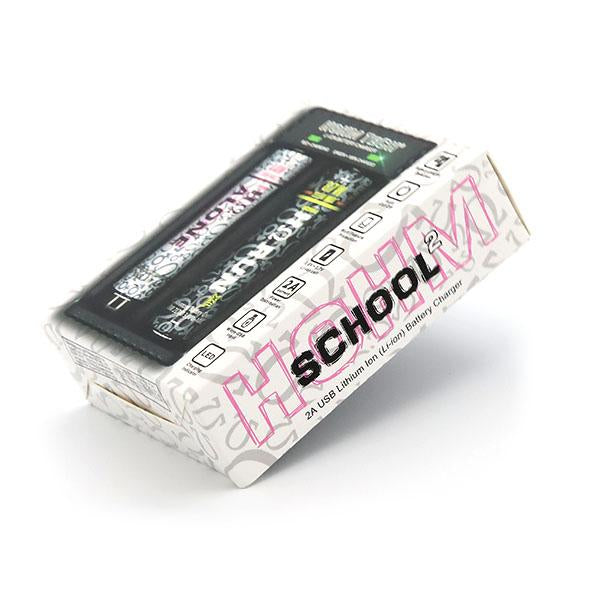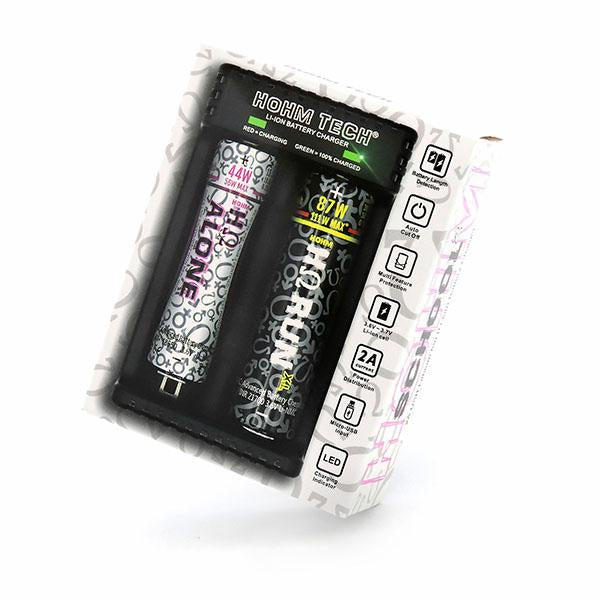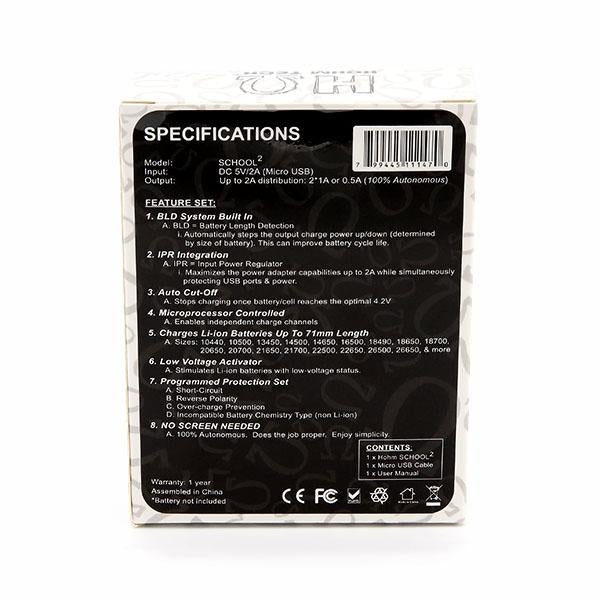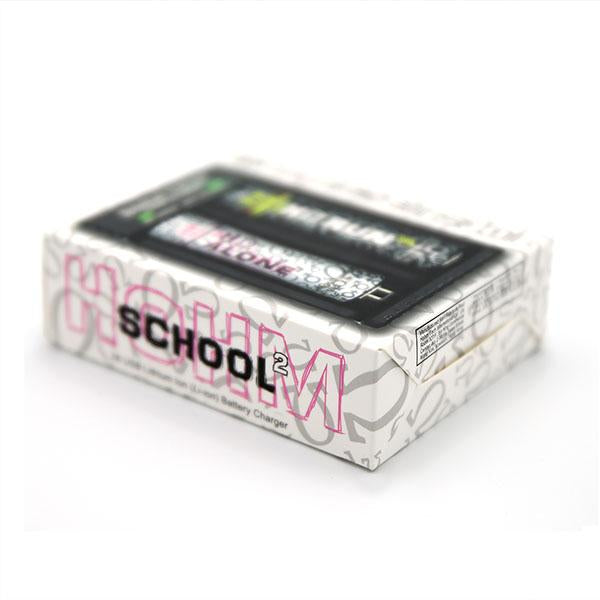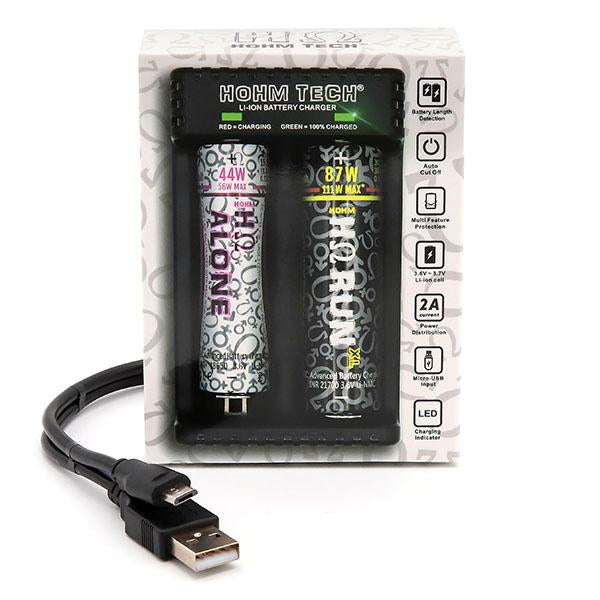 HohmTech Hohm School2 Battery Charger
Please log in to access wholesale prices.
If you don't have a Vape Traders account, please submit an application and we'll be in contact.
Want power and performance right now? HohmTech have you covered with a stellar range of USB powered battery chargers, ready to rock anywhere you're going. Comprised of fire retardant material, multitudes of protection features, highly compatible 71mm minimum prong travel length and more, make sure you're coming home to a HohmTech charger.
The Hohm School2 is a dual slot charger capable of 2A charging across one bay, or 1A across each of its two bays at once. It's fully USB powered for ultra portability, has a Low Voltage Activator for cells that have been hibernating a little too long, and simple red or green LEDs up top to indicate charging status (in progress and complete, respectively in case you were wondering). It's basic and proud of it, being basically all you need for a home or portable charging setup!
Specs:
Size: 100 x 60 x 29mm

Capacity: 2 x Batteries (dual slots), protected or unprotected cells
Compatible Batteries: 16430 (RCR123), 17500, 18350, 18490, 18650, 20700, 21700,

 

22650, 26650 and more (maximum length of battery must be below or at 71mm)

Not compatible with NiCD, non-rechargeable or non-LiOn cells

Input: DC 5V / 2A
Charging Output: 2A combined. 1A x 2 bays (max, depends on source of power)
Input Power Regulator enables charger to withdraw high power from underpowered USB power adapters
Constant Current / Constant Voltage charging
Low Voltage Activator for cells needing a jump start
Multitude of standard safety protections: short circuit, PCB overheating, reverse polarity, overcharge prevention
What's in the box:
1 x HohmTech Hohm School2 Battery Charger
1 x Micro USB Cable
User Manual