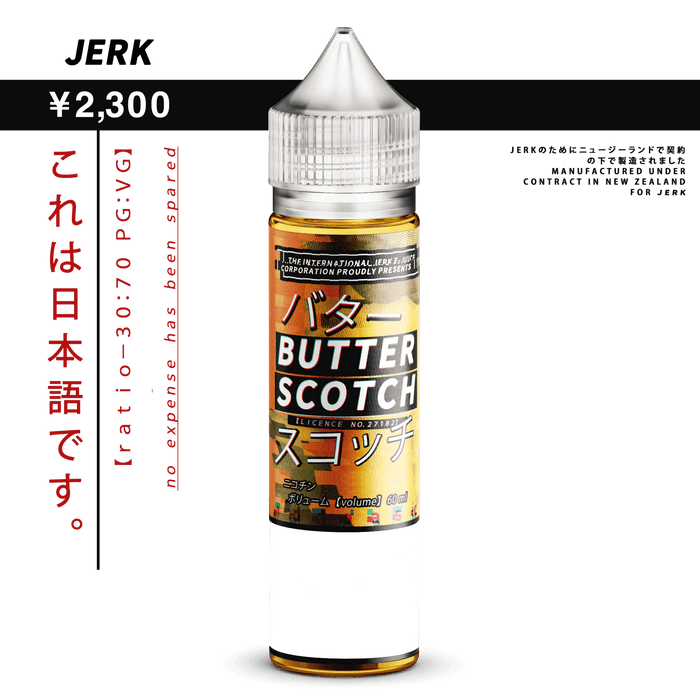 Please log in to access wholesale prices.
If you don't have a Vape Traders account, please submit an application and we'll be in contact.
A flavour like no other that'll make you think about that first camping trip with your dad after a rainy day. As the real butterscotch flavour hits each taste bud and joins with sweet sugars, a trail of nostalgia and memories flies through your mind.
This is a 60ml bottle, shortfilled to 50ml so you can add to it easily if you desire, but feel free to vape it straight up!
Specs:

Size: 50ml Shortfill
Strength: Ready to Vape
VG/PG Ratio: 70/30
Ingredients: VG, PG, natural and artificial flavours. Does not contain nicotine.
Born in New Zealand, made in Australia
Product statement can be found here.