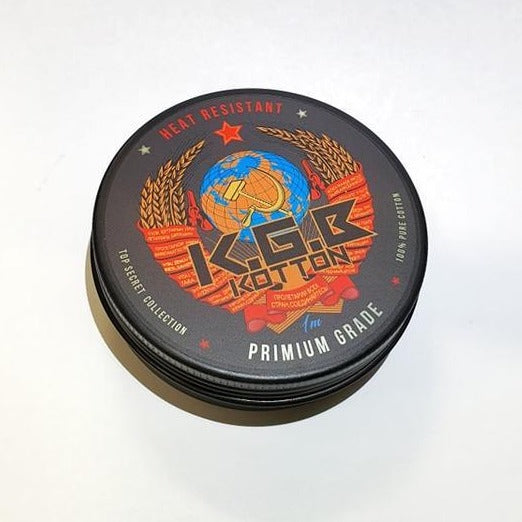 Please log in to access wholesale prices.
If you don't have a Vape Traders account, please submit an application and we'll be in contact.
Hello comrades! Feast your hungry eyes and starving vapes on this delicious wicking, fresh from a Syberia elite's farm: K.G.B Kotton has arrived!
Absolutely no chemicals and 100% organic tastiness awaits in this tin of wonderous wick, containing a one metre continuous rope for easy work clipping, un- and repacking! Being super heat resistant to boot, it's no wonder why this cotton is ironically setting the vaping world on fire, and unironically touted as the best in the game here in Australia.
If you're a rebuildable lover, you need to try this gear right away. za zda-ró-vye!
Specs:
Length: 1 metre, continuous rope
Fully organic, free of any bleach or added chemicals
Heat resistant for even the fieriest builds
Excellent absorption and super long lasting
What's in the box: