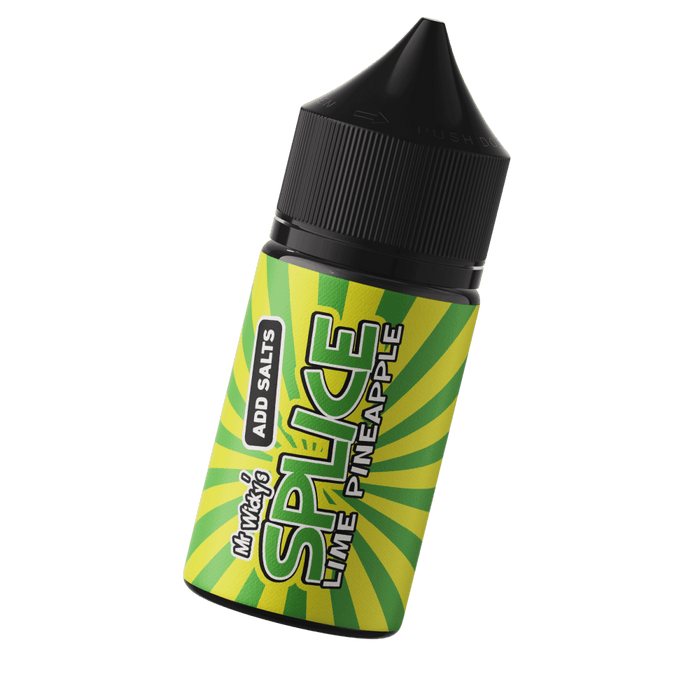 Mr Wicky's Add Salts - Splice
Please log in to access wholesale prices.
If you don't have a Vape Traders account, please submit an application and we'll be in contact.
A sweet and zesty pineapple lime popsicle with subtle undertones of vanilla ice-cream and a cool finish. Very refreshing and very addictive!
Size: 15ml
Strength: Add Salts
VG/PG Ratio: 70/30
Ingredients: VG, PG, natural and artificial flavours. Contains no nicotine.
Mr. Wicky Add Salts is a brand new variant of the original line: sorta like a doubler (15ml of liquid in a 30ml bottle) with the same great overall flavour, but optimised for your pod kit usage!
Here's a step by step guide:
Pop the top of your bottle off and add as much or little salty goodness in as you'll need.
Top up to the top line of the bottle with flavourless PG/VG if there's any room left
Seal top nozzle and screw cap back on
Give the bottle about ten seconds worth of shaking
Get to vaping!
Please note this is NOT a Ready to Vape product.
Product statement can be found here.