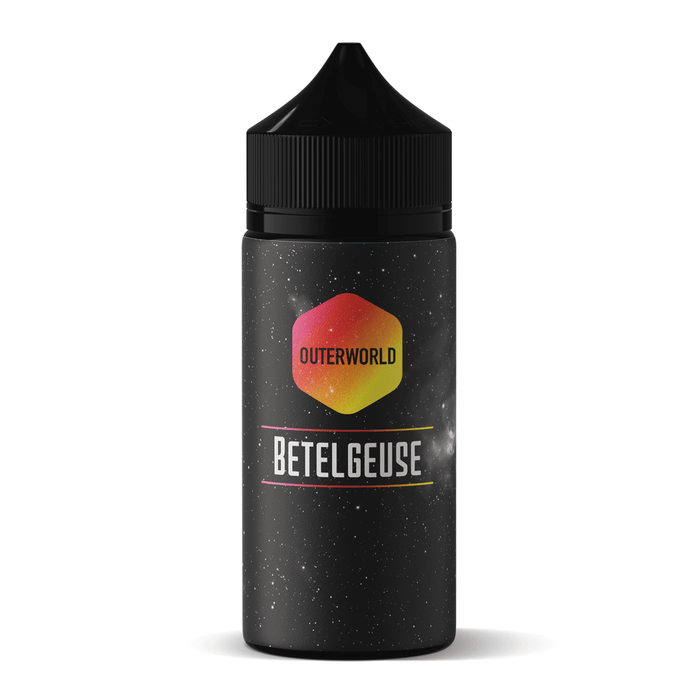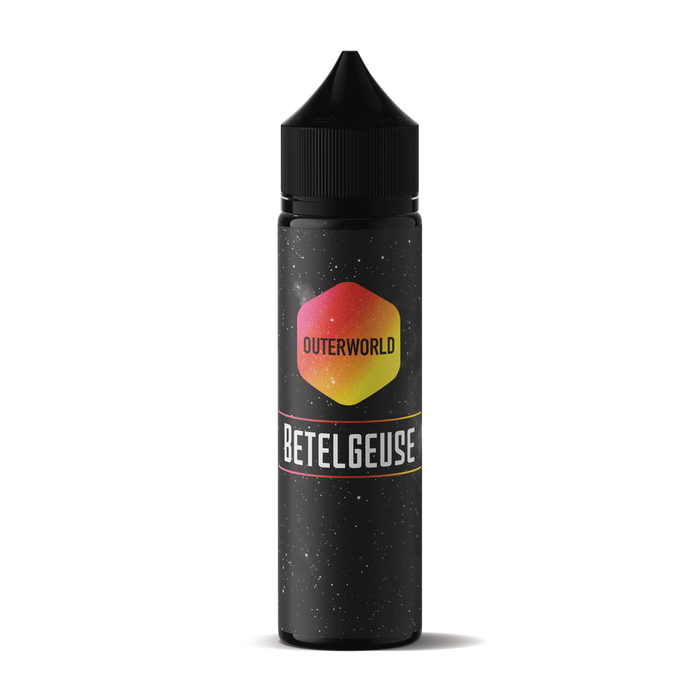 Please log in to access wholesale prices.
If you don't have a Vape Traders account, please submit an application and we'll be in contact.
A tantalising bowl of fresh summer berries with juicy slices of Philippine mango.
Betelgeuse is one of the largest stars in the known universe, measuring more than 700 times our sun's diameter. If it were to replace the sun in our solar system, its circumference would reach beyond the orbit of Jupiter, which would be quite unpleasant for everyone on Earth. Fortunately, there are currently no plans to replace the sun with Betelgeuse, so you can sit back and relax with a tank of this gorgeous blend of berries and mango without worrying about being consumed by unquenchable fire.
Size

: 50ml or 100ml



Strength

: Shortfill

VG/PG Ratio:

 

70/30
Ingredients

: PG, VG, natural and artificial flavours. Does not contain nicotine.
50ml Shortfill is a 60ml bottle, shortfilled to 50ml so you can add to it easily if you desire, but feel free to vape it straight up! 100ml Shortfill is 120ml bottle shortfilled to 100ml.