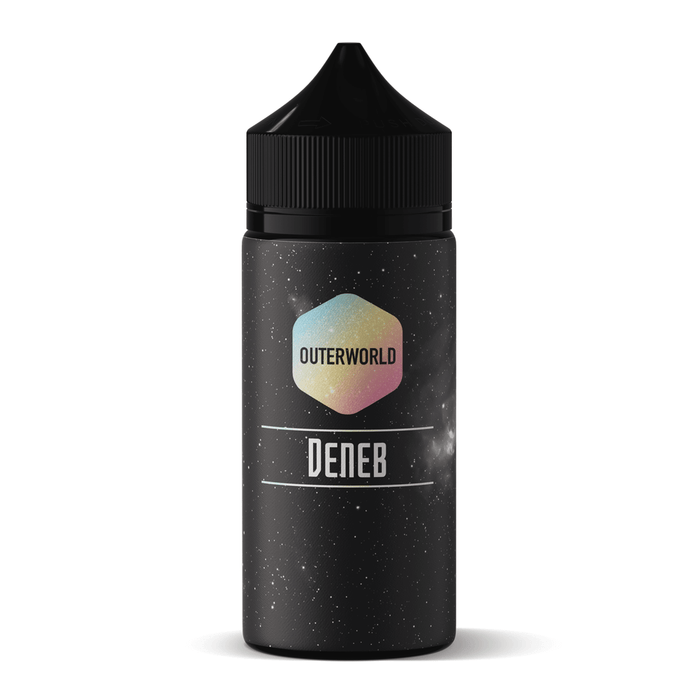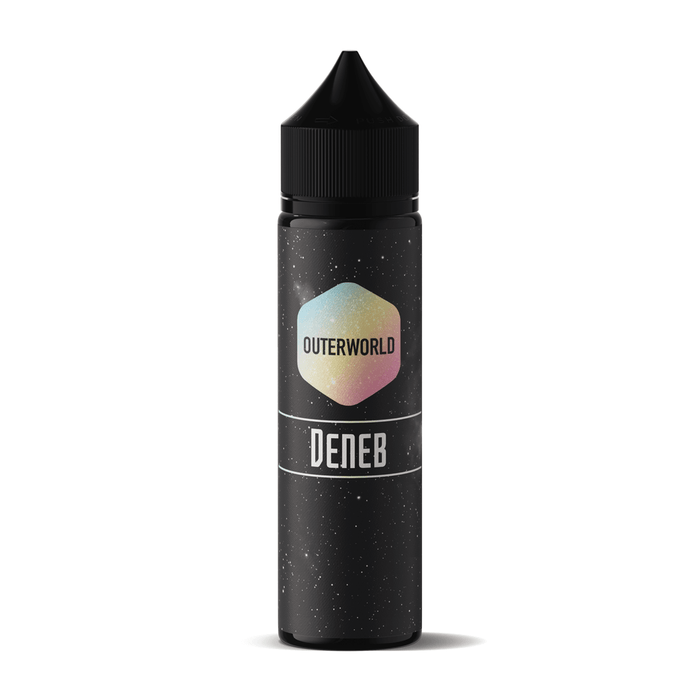 Please log in to access wholesale prices.
If you don't have a Vape Traders account, please submit an application and we'll be in contact.
Thick slices of dragonfruit and rich red strawberries layered with lightly spiced thickened cream.
There's never been a better time to visit Deneb. It's a blue-white supergiant in the Cygnus (swan) constellation and it's the hot new destination for tourists across the galaxy — really hot, about 200,000 times hotter than the Sun to be precise. Set a heading for Farpoint Station and engage, maximum warp!
Size

: 50ml or 100ml

Strength

: Shortfill

VG/PG Ratio:

 

70/30
Ingredients

: PG, VG, natural and artificial flavours. Does not contain nicotine.
50ml Shortfill is a 60ml bottle, shortfilled to 50ml so you can add to it easily if you desire, but feel free to vape it straight up! 100ml Shortfill is 120ml bottle shortfilled to 100ml.