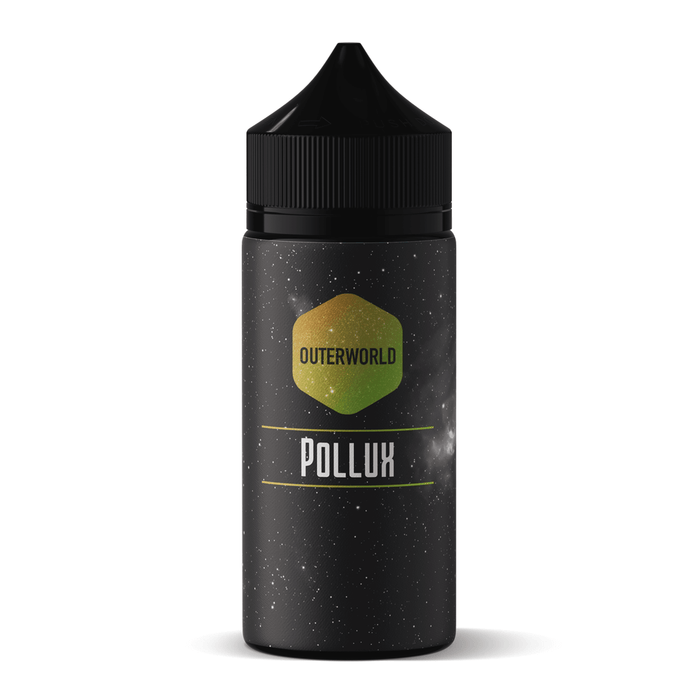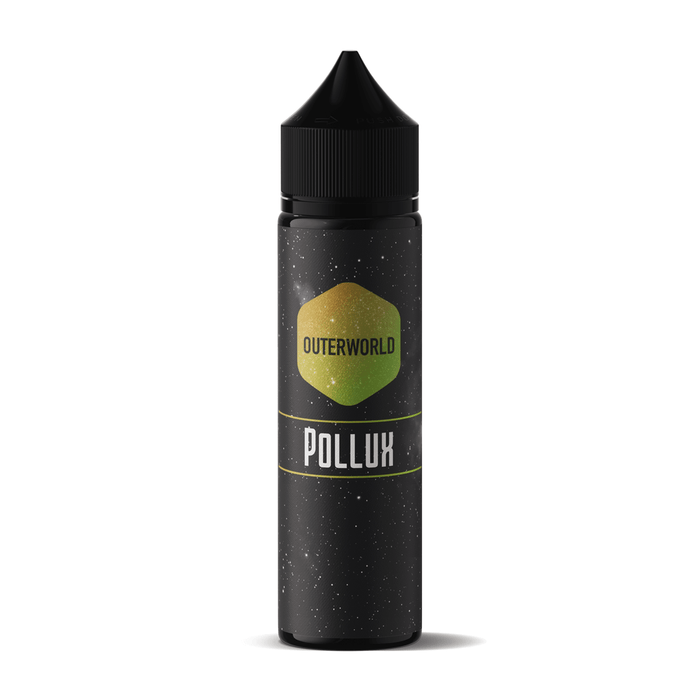 Please log in to access wholesale prices.
If you don't have a Vape Traders account, please submit an application and we'll be in contact.
A big slice of freshly baked apple pie, with generous lumps of vanilla bean icecream.
Pollux is one of the twin stars that give the constellation Gemini (which means "twins" in Latin) its name. The other twin is Castor, also part of the Outerworld Heavenly Bodies collection. In Greek mythology, Castor and Pollux were the twin sons of Zeus. They have a cameo appearance in the epic tale of Jason and the Argonauts. It is a little-known fact that Jason loved a good bowl of custard, and the Argonauts were particularly fond of apple pie.
Note: For a truly amazing vaping experience, reunite the twin sons of Zeus by mixing one part Castor with one part Pollux in the same tank / RDA. Be warned, it's highly addictive.
Size

: 50ml or 100ml

Strength

: Shortfill

VG/PG Ratio:

 

70/30
Ingredients

: PG, VG, natural and artificial flavours. Does not contain nicotine.
50ml Shortfill is a 60ml bottle, shortfilled to 50ml so you can add to it easily if you desire, but feel free to vape it straight up! 100ml Shortfill is 120ml bottle shortfilled to 100ml.