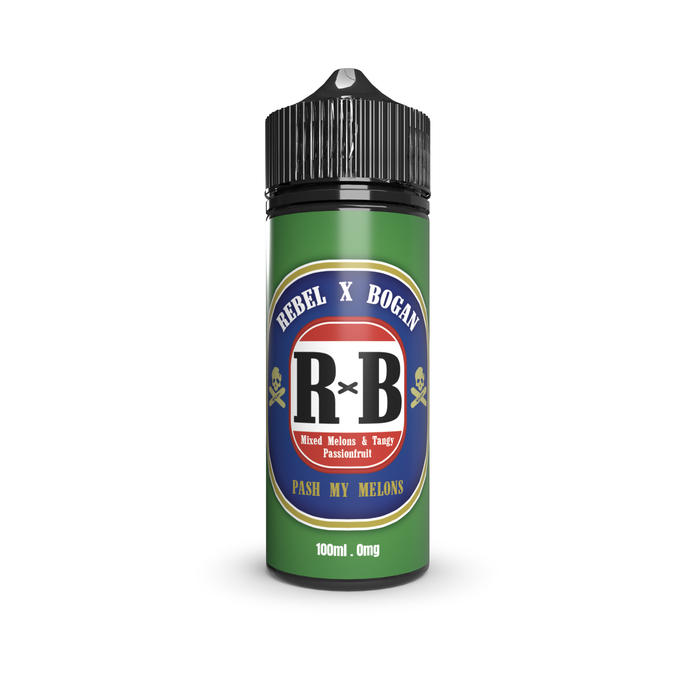 Rebel x Bogan - Pash My Melons 100ml
Please log in to access wholesale prices.
If you don't have a Vape Traders account, please submit an application and we'll be in contact.
Who doesn't love pashing some melons? Stop going for broke and forking out ya hard-earned lobsters for dates - get straight to the source! This E-liquid is a mixture of Passionfruit which puts the Pash in with all the Watermelons, Rock Melons, Honeydew Melons and Sweet Melons, all blended together. Have a crack at this sauce coz it'll will go like the clappers. Hooroo.
This is a 120ml bottle, shortfilled to 100ml so you can add to it easily if you desire, but feel free to vape it straight up!
Size

: 100ml Shortfill

Strength

: Ready to Vape

VG/PG Ratio: 70/30
Ingredients

: PG, VG, natural and artificial flavours. Does not contain nicotine.