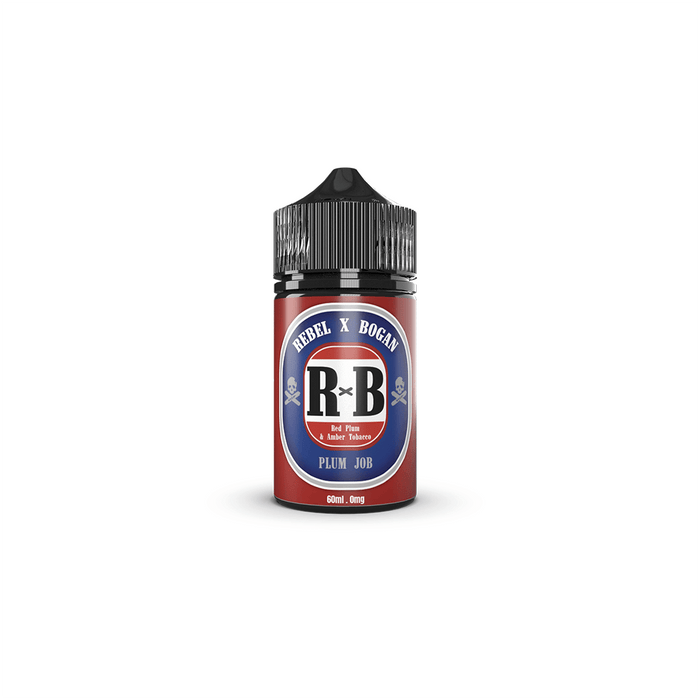 Rebel x Bogan - Plum Job 60ml
Please log in to access wholesale prices.
If you don't have a Vape Traders account, please submit an application and we'll be in contact.
Ok D***heads you know how I love my tobacco flavours and how I love to juggle some "plums" in my mouth!! Plum Job is a Virginian tobacco blend mixed with the juiciest plums creating the perfect balance between tobacco and fruit in an E-liquid that you will ever taste. Righto, I'll see ya when I'm looking at ya!
This is a 75ml bottle, shortfilled to 60ml so you can add to it easily if you desire, but feel free to vape it straight up!
Size

: 60ml Shortfill

Strength

: Ready to Vape

VG/PG Ratio: 70/30
Ingredients

: PG, VG, natural and artificial flavours. Does not contain nicotine.