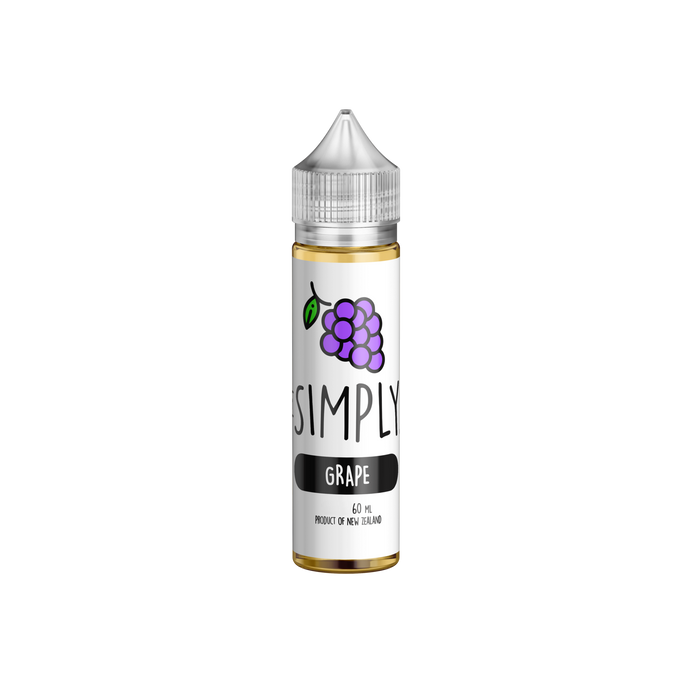 Please log in to access wholesale prices.
If you don't have a Vape Traders account, please submit an application and we'll be in contact.
A simple grape. We could bore you with all of the specific, exotic cultivars we've blended into this delicious e-liquid, but that wouldn't be very "simple" of us, would it?
Simply is a collaboration between the creators of Mr Wicky, Alpine Cloud Co, Bogan Brews, and Vapoureyes.
Specs:
Size: 60ml
Strength: Ready to vape
VG/PG Ratio: 70/30
Ingredients: VG, PG, natural and artificial flavours.
Product of New Zealand
Product statement can be found here.