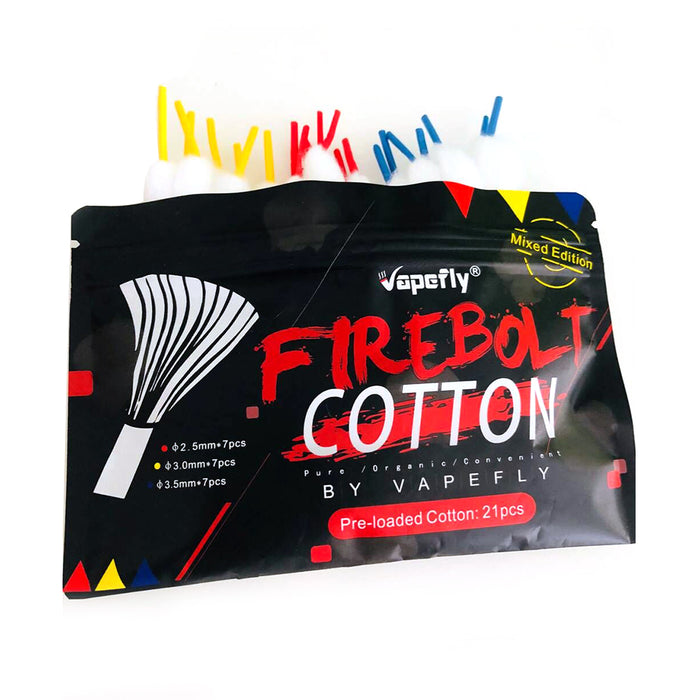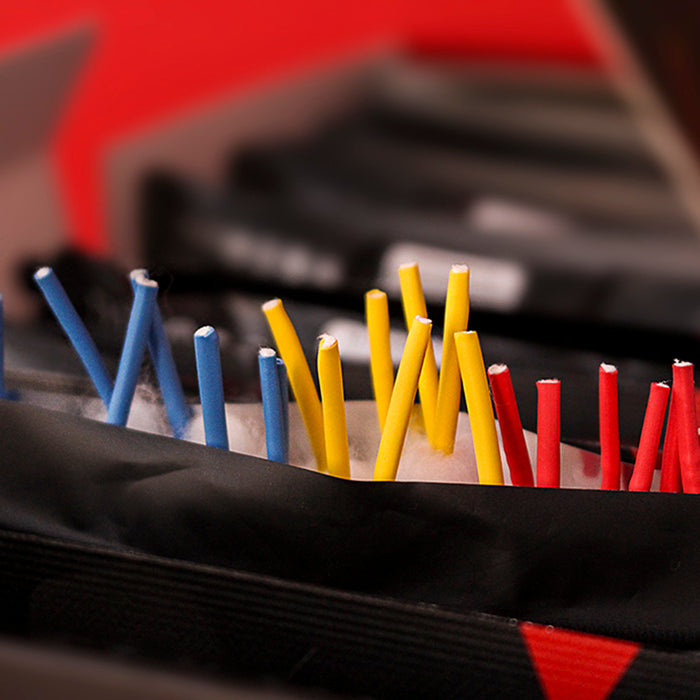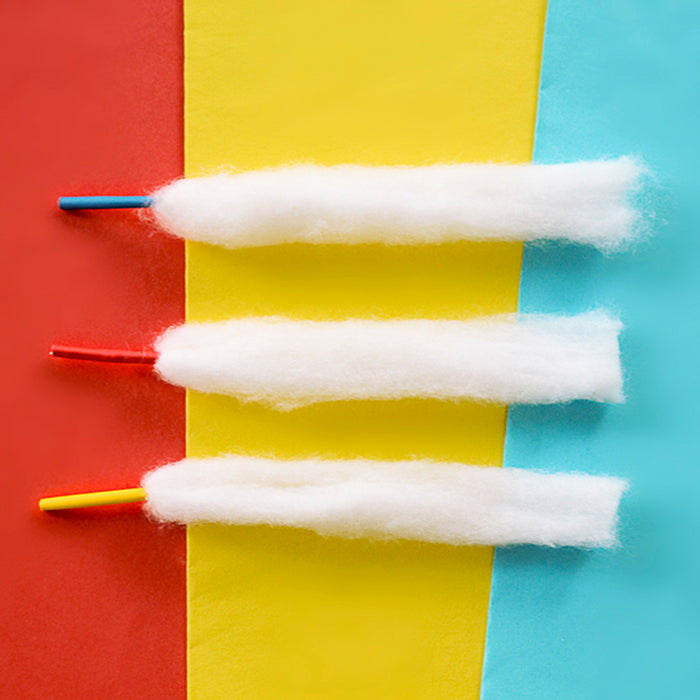 Vapefly Firebolt Cotton Laces - Mixed Edition
Please log in to access wholesale prices.
If you don't have a Vape Traders account, please submit an application and we'll be in contact.
If you have more than the usual 3mm diameter coils hanging around, but just can't be bothered trimming, Vapefly's Firebolt Mixed Edition is here to save your day! This little packet holds 2.5, 3 and 3.5mm diameter pieces ready to thread straight in with no fuss.
Specs:
Diameters:

Red Tipped: 2.5mm
Yellow Tipped: 3mm
Blue Tipped: 3.5mm

Length: approx 10.5cm / piece
100% Japanese organic cotton
No measuring or trimming, simply pull through and snip ends to fit!
What's in the bag:
7 x Red Tipped 2.5mm Threads
7 x Yellow Tipped 3mm Threads
7 x Blue Tipped 3.5mm Threads