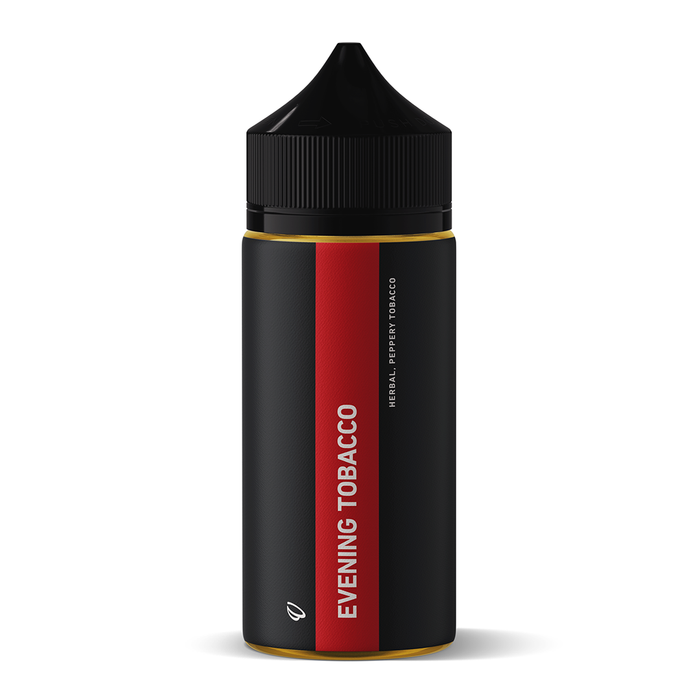 VE Premium - Evening Tobacco
Please log in to access wholesale prices.
If you don't have a Vape Traders account, please submit an application and we'll be in contact.
This Tobacco might remind you of what old school cigarettes tasted like - it's definitely a love-it-or-hate-it type of blend.

Please read the reviews for this product, good and bad, before purchasing.

"I've had some Evening Tobacco steeping for a couple of weeks and I gotta say I'm a fan. It's not like any other tobacco juice, this is void of sweetness, smoky and harsh with pepper, spice, slightly nutty and it leaves a lingering rollie cigarette taste in the mouth. I doubt it would be possible to create a more authentic tobacco flavour. There is no middle ground with this juice, you'll either think it's the most foul thing you've ever vaped or it'll be the best tobacco ever made, for me it's the latter."
Size

: 50ml or 100ml 

Strength

: Shortfill

VG/PG Ratio:

 

70/30
Made in Australia

Ingredients

: PG, VG, natural and artificial flavours. Does not contain nicotine.
50ml Shortfill is a 60ml bottle, shortfilled to 50ml so you can add to it easily if you desire, but feel free to vape it straight up! 100ml Shortfill is 120ml bottle shortfilled to 100ml.
Product statement can be found here.