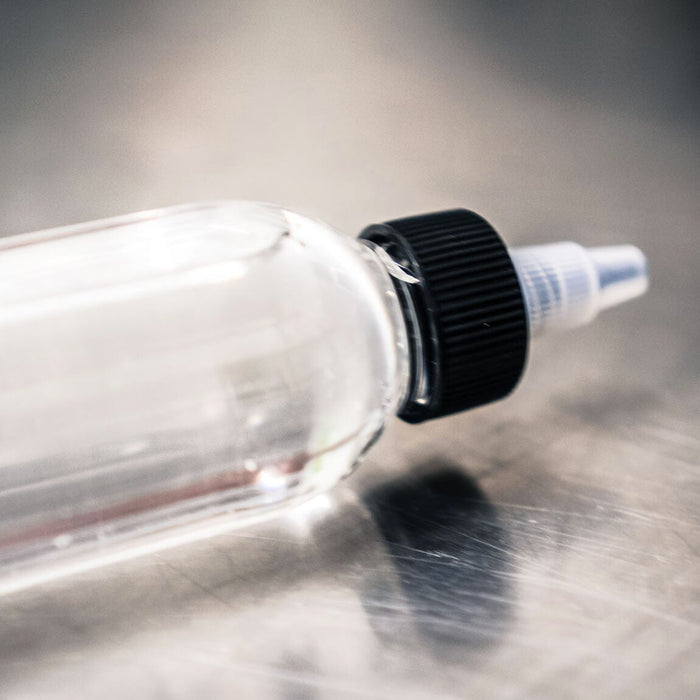 Bulk 100% Vegetable Glycerin
Please log in to access wholesale prices.
If you don't have a Vape Traders account, please submit an application and we'll be in contact.
All of the vegetable glycerin we supply is certified palm-free and made from soy- and rapeseed-derived ingredients. Please note that soy- and rapeseed-derived VG has a natural pale green tint, instead of the pale blue tint that palm-derived VG has. When mixed with some types of flavour concentrates, it can take on a pale golden colour. This is the result of light refraction, there are no colourings or other additives present. The effect is more visible in cold conditions due to the higher viscosity.

The palm-free VG we supply is still the exact same USP (pharmaceutical) grade as the previous palm-derived VG. You can view an extract of the batch chemical assay (purity testing) by clicking here.
Supplied in PET bottles with Base Drop labels and black twist-top:
Supplied in HDPE Jerry Cans with Base Drop labels and plug
Supplied in CUBE with POLY FLOW tap:
PLEASE NOTE: BULK PG / VG CANNOT BE SHIPPED INTERNATIONALLY