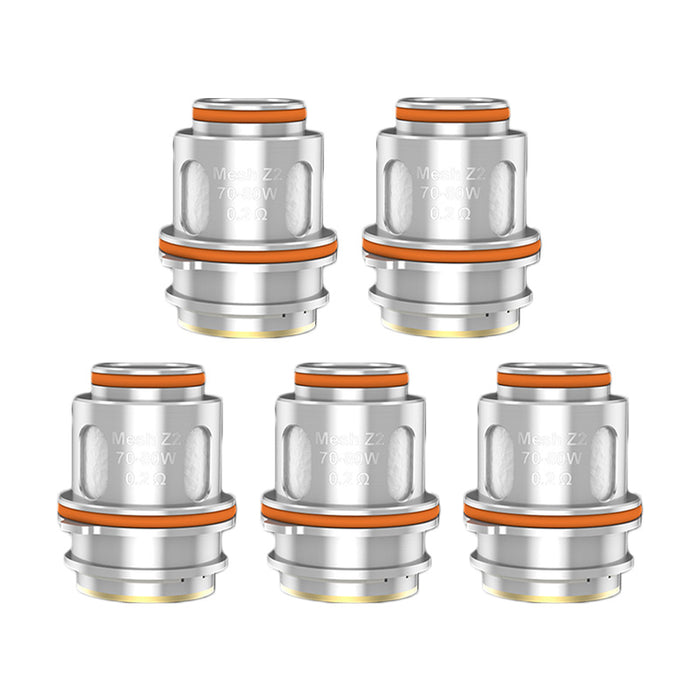 Geekvape Z-Coil Replacement Coils
Please log in to access wholesale prices.
If you don't have a Vape Traders account, please submit an application and we'll be in contact.
Geekvape Z-Coil Subohm Tank Coils are compatible only with the Geekvape Z Subohm Tank, Geekvape Obelisk Subohm Tank, Geekvape P Subohm Tank , Geekvape Z SE Subohm Tank, and Geekvape Z Fli Subohm Tank.
They are NOT compatible with any other Zeus series tank.
These coils are formerly known as Geekvape Z-Series Subohm Tank Coils.
Specs:
Z0.15 XM 0.15ohm: 70 - 85W
Z0.15 Mesh 0.15ohm: 80 - 90W
Z0.15 SSL316 0.15ohm: 60 - 70W
Z0.2 Mesh 0.2ohm: 70 - 80W
Z0.25 Mesh 0.25ohm: 45 - 57W (NOT compatible with P Subohm Tank)
Z0.4 Mesh 0.4ohm: 50 - 60W
Z0.4 XM 0.4ohm: 50 - 60W
What's in the box:
5 x

Geekvape Z-Coil Replacement Coils