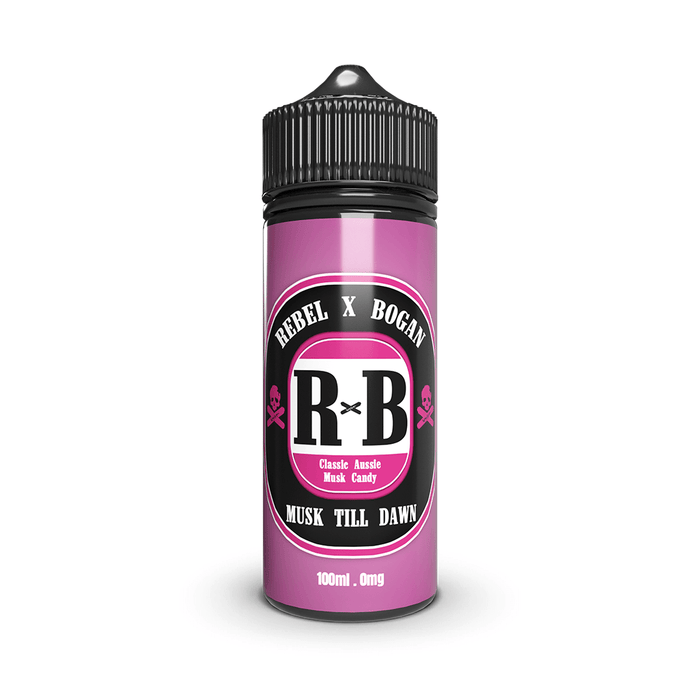 Rebel x Bogan - Musk Till Dawn 100ml
Please log in to access wholesale prices.
If you don't have a Vape Traders account, please submit an application and we'll be in contact.
Musk till Dawn is a delightful and unconventional e-liquid that dares vapers to explore the world of musk-flavoured treats. With its nostalgic musk stick-inspired taste and creamy vanilla undertones, it offers a tantalising vaping experience that is sure to become a favourite for vapers seeking something unique and satisfying.
Enjoy the smooth throat hit and bask in the clouds of sweet musk-scented vapor as you indulge in this one of a kind e-liquid blend.

This is a 120ml bottle, shortfilled to 100ml so you can add to it easily if you desire, but feel free to vape it straight up!
Size

: 100ml Shortfill

Strength

: Ready to Vape

VG/PG Ratio: 70/30
Ingredients

: PG, VG, natural and artificial flavours. Does not contain nicotine.